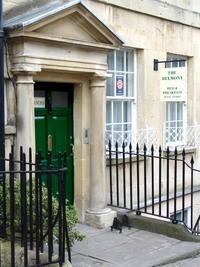 Welcome
A city centre Georgian town house designed by John Wood in 1756. Rooms maintained in original design and modernised accordingly.
Ideally situated opposite assembly rooms, circus and Royal Crescent.
A short walk to shops and baths.
Free Wi-Fi
Only 15 minutes walk from the bus and train station. A taxi will cost from £5.
Belmont House
tel +44 (0)1225 423082
email stay@belmontbath.co.uk
A No Smoking Guest House